FreeTheTree basic features are available for free and doesn't need activation.
More features are available in trial and full versions and these need to be activated by licence key.
You would be ask to do so when you try to use one of these features.
Follow displayed informations to get and/or activate licence suits you best.
If you already have valid licence key, enter it and activate.
Otherwise buy full version.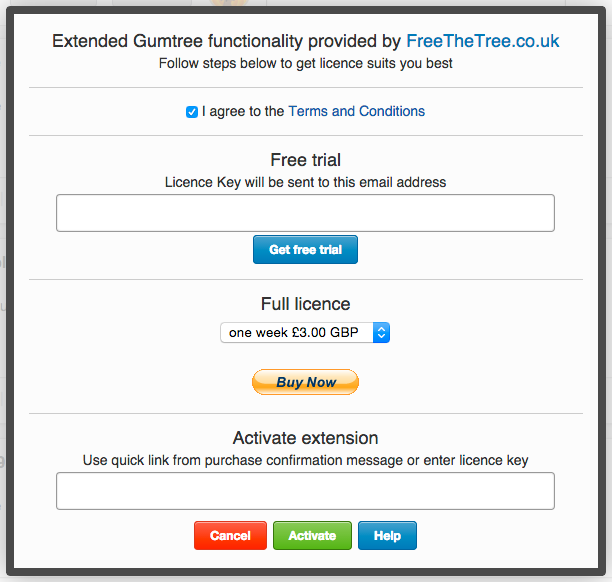 1. agree to the Terms and Conditions
2. choose Full licence duration
3. click "Buy Now"
You will be redirected to secure PayPal payment page.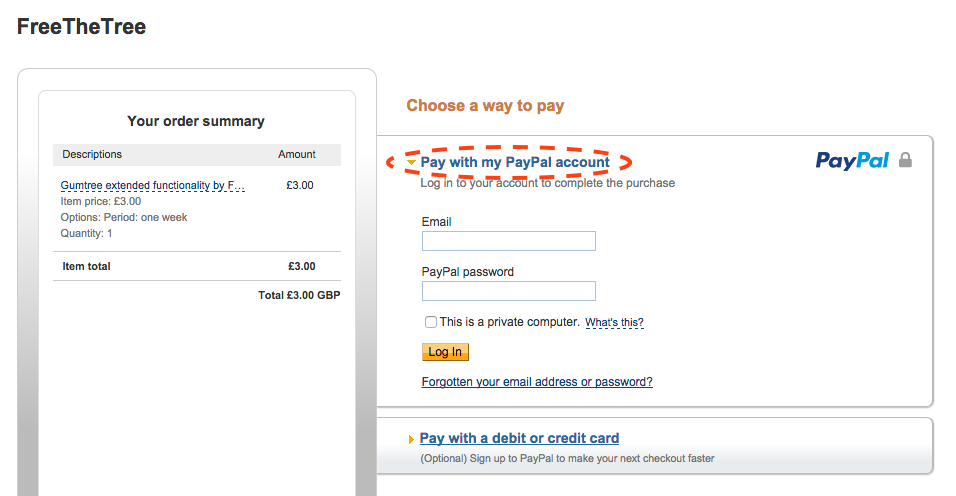 Select "Pay with my PayPal account" and log in.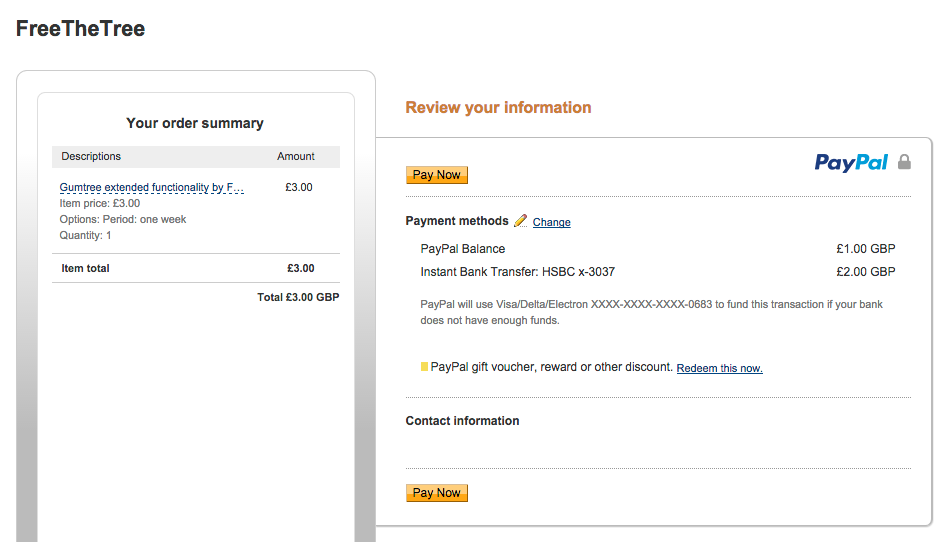 Review the information and click "Pay Now"


After a while you will be redirected to purchase confirmation page or use the link "click here".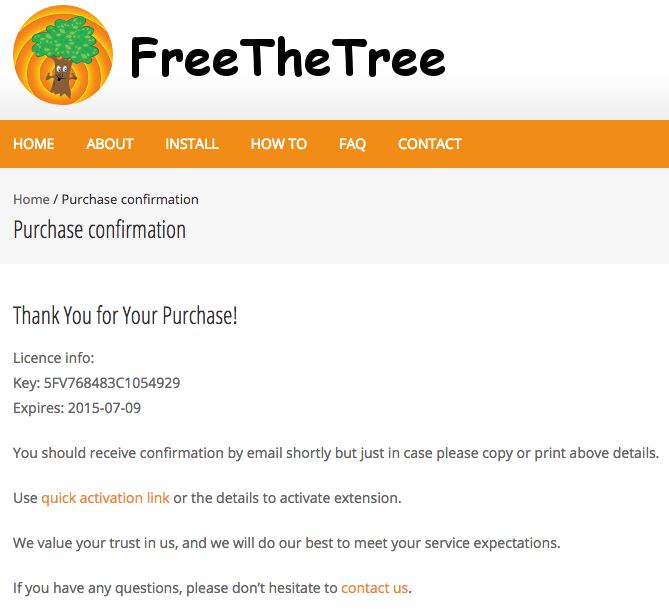 Licence details will be displayed to you and sent to your email too.
If you haven't received licence key in few minutes or lost it, you are welcome to use our license lookup tool.
While waiting for email from us, please also check spam folder.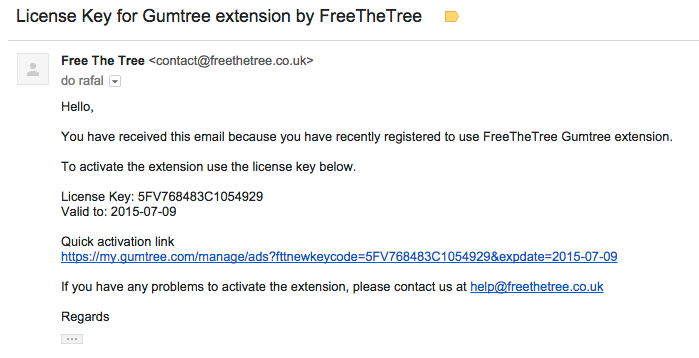 You can use "Quick activation link" or enter licence key manually and activate the extension.
You are welcome to view our other 'How to ...' pages.
If you are having a problem, read our FAQs.